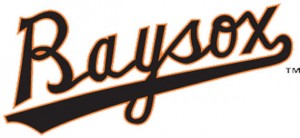 For the third time in the last week, the Bowie Baysox (26-26) gave up a ninth inning lead, but scored a run in the 11th to beat the New Britain Rock Cats (25-30) 7-6.
In the 11th, Brian Ward led off with a walk and went to second on a sacrifice bunt by Ty Kelly.  Cale Iorg then ran for Ward and scored the go-ahead run on an RBI double by Niuman Romero.
In the second inning the Baysox jumped out to the early lead when they sent eight batters to the plate and scored eight runs.  Aaron Baker led off with a double and scored when Steven Bumbry followed with a double of his own.  With one out, Kelly knocked in Bumbry on an RBI single.  Then with two outs, Luis Martinez hit a two-run double to make the score 4-0.
The Rock Cats tied up the game in the third inning by scoring four unearned runs.  With two outs, Jordan Parraz was hit by a pitch and Daniel Ortiz reached on a fielding error.  Chris Pettit then knocked them both in with a two-run double.  Reynaldo Rodriguez followed with a two-run home run that made the score 4-4.
In the seventh inning, Brandon Waring hit his sixth home run of the season, a two-run shot that made the score 6-4.
The Baysox gave up the lead in the ninth inning.  With one out and runners at second and third, James Beresford hit an RBI groundout that got the Rock Cats back within one run.  Then with two outs, Nate Hanson tied up the game with a double off the left field wall to make the score 6-6.
Jason Gurka blew the save in the ninth, but picked up the win going two innings and allowing two runs on four hits.
Zech Zinicola picked up his ninth save of the season throwing a scoreless 11th inning.
Cole Johnson got the loss giving up the run in the 11th inning.
Tomorrow in game two, Zach Clark (1-3, 9.56) will get the start against RHP Alex Meyer (2-3, 3.95).
Baysox Baseball – We'll Knock Your 'Sox Off. The Baysox 2013 season and 20th season of baseball at Prince George's Stadium is underway. Parking is free at every Baysox home game and tickets are available at www.baysox.com, or by calling the Baysox box office at (301) 464-4865.
Category: LIFE IN THE AREA, OPINION, Sports