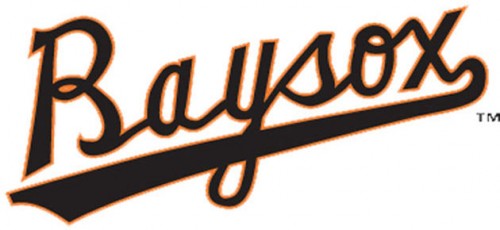 The Bowie Baysox (1-3) gave up three runs in the ninth and one in the eleventh to lose to the Harrisburg Senators (3-1) on Sunday afternoon.  It is the second straight year the Senators have taken three of four from the Baysox in the opening season of the year.
The team's traded runs in the first inning.  Ty Kelly got the scoring started with a solo home run in the top of the first inning.  Then in the bottom half of the inning the Senators got a run without recording a hit when Brian Goodwin scored on a wild pitch.
Eddie Gamboa would toss six total innings without allowing a hit and just the one unearned run in the first with four strikeouts.
Chris Petrini came in and pitched a perfect seventh, but then with one out in the eighth he would give up the very first hit of the game, a single to Rick Hague.
The Baysox took the lead in the sixth inning.  Caleb Joseph and Buck Britton had back-to-back singles to begin the inning.  Zelous Wheeler then doubled to knock in Joseph.  Brian Ward grounded out to second, but on the play Britton scored and then Garabez Rosa capped the scoring with an RBI single that gave the Baysox a 4-1 lead.
In the bottom of the ninth inning, the Senators rallied against Zech Zinicola.  The Senators had runners at first and second with no one out.  Steven Souza knocked in the first run on an infield single.  Then on a Jeff Howell groundout the second run of the inning scored.  Jose Lozada followed with an RBI double that tied up the game at 4-4.
Sean Nicol would win it for the Senators in the 11th, with a walk-off single that scored Rick Hague.
Aaron Barrett got the win, pitching a scoreless 11th inning with a strikeout.
David Walters got the loss going 1.2 innings and allowing one unearned run on four hits with one strikeout.
The Baysox head to Richmond tomorrow for game one of a three-game series.  RHP Julio Rodriguez will get the start against RHP Ryan Bradley.  Ben Gordon-Goldstein will have the call of all three games in Richmond on www.baysox.com.
The Baysox home opener is Thursday, April 11. The team starts off the home schedule with a seven game homestand that features a magnet schedule giveaway Thursday, April 11 during a game starting at 7:05 and Pi(e) Night Friday, April 12 in the game starting at 7:05 p.m.
Baysox Baseball – We'll Knock Your 'Sox Off. The Baysox 2013 season and 20th season of baseball at Prince George's Stadium is underway. Parking is free at every Baysox home game and tickets are available at www.baysox.com, or by calling the Baysox box office at (301) 464-4865.
Category: LIFE IN THE AREA, OPINION, Sports