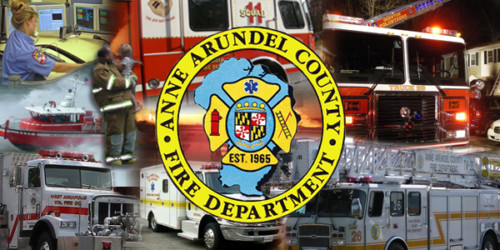 On April 07, 2013 at approximately 2:15 a.m., units were dispatched to a reported dwelling fire in the 200 block of Key Avenue in Brooklyn. First arriving units found smoke showing from a one-story home occupied by five adults and two children.  The bedroom fire was quickly brought under control by Fire Department personnel who requested Fire Investigators to the scene.
Four of the adult occupants were cooperative with interviews and assisting with information for the investigation however the fifth adult occupant, Lisa Michelle Ennis, was uncooperative and under the influence of alcohol.
Ennis continued to hinder the investigation and at one point re-entered the dwelling and sat on the couch in an act of defiance against the orders of Investigators.
Ennis failed to comply with the Investigators order to remain outside the home and was placed under arrest for Hindering a Fire Marshal Investigation, a misdemeanor with maximum penalty of three years. Ms. Ennis was transported to the Anne Arundel County Police Department's Northern District and booked.  Arrested and charged with Interfering with a Special Assistant State Fire Marshal during a Fire Investigation was Lisa Michelle Ennis, 46, of Crownsville.
Category: Crime News, NEWS