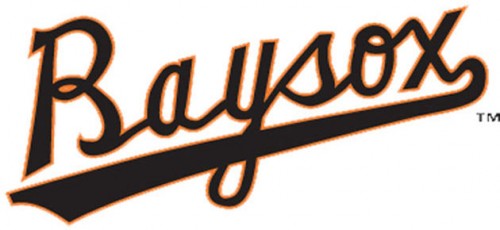 The Bowie Baysox (9-7) scored 12 late runs against the Akron Aeros (5-10) and won their second straight game, 13-5 on Friday night.
The Aeros struck first in the bottom of the first inning.  With one out, Jose Ramirez singled then stole second and third.  Jesus Aguilar then hit into a fielders choice that allowed Ramirez to score and give the Aeros a 1-0 lead.
In the fourth, the Baysox got on the board.  Kyle Hudson doubled and then Luis Martinez hit an RBI single to even up the game 1-1.
The Aeros would take the lead right back in the bottom of the fourth.  With two outs, Chris Wallace doubled and Ronny Rodriguez singled to knock him in and make the score 2-1.
In the fifth, Aguilar added another run on a two-out RBI single to give the Aeros a 3-1 lead.
The Baysox rallied for three runs in the top of the sixth inning.  With two outs, Buck Britton hit an RBI single and then Henry Urrutia hit a two-run single to give the Baysox a 4-3 lead.
In the seventh inning, the Baysox added two more runs.  They loaded up the bases on three walks and then Martinez hit a two-run single to extend the lead to 6-3.
Aguilar got the Aeros back within two runs in the bottom half of the inning with a two-run double that made the score 6-5.
The Baysox broke the game open with a season high seven-run inning in the eighth.  In the inning the Baysox were aided by three Aeros errors and recorded four hits to push across seven runs and take a 13-5 lead.
Mike Wright got the win going five innings and allowing three runs on five hits with three strikeouts and four walks.
The loss went to Toru Murata who allowed four runs, one earned on five hits with four strikeouts and one walk.
Tomorrow in game three of the series LHP Jake Pettit (1-0, 5.51) will take on RHP Danny Salazar (0-3, 6.39) at 2:05 p.m.
The Baysox will return home on Friday, April 26th when they begin a three-game series with the Harrisburg Senators.  Both Friday and Saturday night will be fireworks nights.
Baysox Baseball – We'll Knock Your 'Sox Off. The Baysox 2013 season and 20th season of baseball at Prince George's Stadium is underway. Parking is free at every Baysox home game and tickets are available at www.baysox.com, or by calling the Baysox box office at (301) 464-4865.
Category: LIFE IN THE AREA, OPINION, Sports