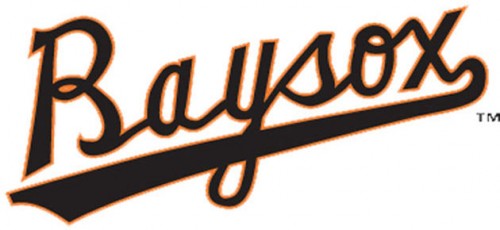 The Baysox (7-6) comeback magic wasn't enough Tuesday night as they fell behind early and never came back to take the lead, falling to Erie (5-6) 8-6 in 10 innings to end a three game winning streak.
The Baysox fall to 0-3 in extra innings games after things really fell apart for the team in the 10th inning. Erie recorded three hits and four runs before an out was recorded before reliever Zech Zinicola was able to get out of the inning.
Baysox starting pitcher Kevin Gausman pitched six innings and allowed six runs (five earned) on 10 hits while striking out five in the no decision.
"I was very pleased with Gausman," said Manager Gary Kendall. "It's very easy for a guy to just cash it in after seeing five runs up there in two innings, but he went out there and competed. He made some big pitches with runners in scoring position. There are a lot of times you go out there without your 'A' game and you make some mistakes and how you handle that is important. He showed a lot of poise and a lot of composure and kept us in the game – he allowed us to tie it up."
Erie got to Gausman with a pair of runs in the top of the first inning. Hernan Perez hit a one out single to center field and moved to second base when Daniel Fields singled to right field. After a double steal, both runners scored when Ramon Cabrera hit a two-out single into center field to make the score 2-0.
The Baysox came right back to tie the game 2-2 in the bottom half of the inning against Erie starter Patrick Cooper. Center fielder Xavier Avery started off the inning reaching on a fielding error by the second baseman. Left fielder Kyle Hudson reached on an infield single that moved Avery to second base and both runners advanced on a flyout by third baseman Ty Kelly. First baseman Caleb Joseph brought Avery home with a single to left field and Hudson scored on a single from designated hitter Buck Britton.
The SeaWolves continued to hit Gausman in the top of the second inning. Corey Jones led off the inning with a ground rule double and Marcus Lemon reached on a sacrifice bunt and error by Gausman that allowed Jones to score. Lemon was then caught stealing for the first out before Johnson singled to center field. Hernan Perez reached on a force out that eliminated Johnson at second base and Fields hit a two-out home run to left-center field to give Erie the 5-2 lead.
Bowie got one run back in the bottom half of the inning. Shortstop Cale Iorg hit a one out double to center field and scored when Avery tripled to center field to make the score 5-3.
Erie added another run in the top of the fourth inning. Johnson reached on an infield single and scored on a single by Perez and fielding error by Avery that gave the SeaWolves a 6-3 lead.
The Baysox continued to chip away at the lead in the bottom of the fifth inning. Avery hit a lead off double to right field and moved to third base on a wild pitch before scoring on a sacrifice fly from Hudson. With two outs, Aaron Baker hit his third home run of the season to center field to bring the Baysox to within 6-5.
Bowie tied the game 6-6 in the bottom of the sixth inning against Erie reliever Tyler Stohr. Second baseman Garabez Rosa reached second on a throwing error by the pitcher with two outs and scored on a single by right fielder John Ruettiger.
Erie blew the game open in the top of the 10th inning against Zech Zinicola. The inning started off with a tough break when Wade Gaynor reached on a strikeout and passed ball and got worse from there. Cabrera followed with a double to right field and James McCann plated Gaynor with a single to center field that moved Cabrera to third base. James Robbins came through with the third straight single of the inning to center field to score Cabrera before Brandon Douglas doubled to bring home another run before an out had been recorded to give Erie a 9-6 lead.
Lefty Jason Gurka pitched three scoreless innings in relief of Gausman, allowing three hits while striking out four. Zinicola pitched the 10th inning and allowed three runs on four hits while striking out two and walking one in the loss.
Erie reliever Justin Souza earned the win for Erie, pitching the final two innings and not allowing a hit while striking out one batter.
RHP Devin Jones (0-0, 2.84) takes the mound for the Baysox tomorrow as the team plays the final game in a three game home series against the Erie SeaWolves beginning at 11:05 a.m. He will be opposed by RHP Warwick Saupold (0-1, 3.00).
The Baysox are home through Wednesday, April 17 to conclude a seven game homestand with an 11:05 a.m game. The team departs on a seven game road trip Thursday, April 18, making stops in Akron and Erie before returning home Friday, April 26.
Baysox Baseball – We'll Knock Your 'Sox Off. The Baysox 2013 season and 20th season of baseball at Prince George's Stadium is underway. Parking is free at every Baysox home game and tickets are available at www.baysox.com, or by calling the Baysox box office at (301) 464-4865.
Category: LIFE IN THE AREA, OPINION, Sports