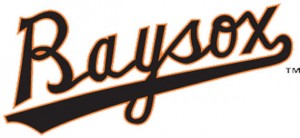 After trailing most of the game, the Baysox (7-7) tied the game in the bottom of the eighth only to see Erie (6-6) put up five runs in the top of the ninth to seal an 8-3 win Wednesday afternoon.
The Baysox offense struggled to get into its normal rhythm, scoring three runs on seven hits. The team had not scored fewer than four runs since April 7 in a loss at Harrisburg and had recorded double-digit hits in five consecutive games.
Baysox starter Devin Jones pitched five innings and allowed three runs on six hits while striking out three and walking one in the no decision. All of his earned runs and five of the six hits he allowed came in the second inning.
The Baysox got off to a fast start in the bottom of the first inning against Erie starter Warwick Saupold. Left fielder Xavier Avery hit a lead off double to right field and scored after a sac bunt by Kyle Hudson and sac fly by Ty Kelly to give Bowie a 1-0 lead.
Erie came right back in the top of the second inning against Jones. Wade Gaynor hit a lead off single to center field and stole second base before scoring on a double to right field by Ramon Cabrera. James McCann followed with a single to center field that plated Cabrera before James Robbins hit another single to center field that moved McCann to second base. Brandon Douglas doubled to left field to bring home the third run of the inning and give the SeaWolves a 3-1 lead.
The Baysox came back to tie the game 3-3 in the bottom of the eighth inning against Erie reliever Matt Crouse. Designated hitter Buck Britton hit a two-out double to center field and second baseman Garabez Rosa followed with a home run into center field.
The SeaWolves came right back to retake the lead in the top of the ninth inning against Baysox reliever David Walters. Cabrera hit a lead off single to center field and moved to second base when McCann singled to left field. Robbins singled to left field to load the bases and Douglas brought home two runs with a single to center field. After a wild pitch moved runners to second and third base, Jamie Johnson singled to bring home another run and Hernan Perez plated a fourth run with a sacrifice fly. Johnson then stole second base and moved to third on a groundout by Daniel Fields before scoring on a two out single by Tyler Collins to give the Erie a commanding 8-3 lead.
Sean Gleason pitched two scoreless innings in relief of Jones, not allowing a hit while walking one batter. Walters pitched one and two-thirds innings and allowed five runs on six hits while walking one batter in the loss. Tom Boleska surrendered one hit in relief of Walters before he recorded the final out of the ninth inning.
Crouse was tagged with a blown save and also earned the win for Erie, pitching two innings and allowing two runs on two hits while striking out two and walking one.
RHP Eddie Gamboa (0-0, 3.09) takes the mound for the Baysox tomorrow as the team travels to Akron to begin a four game road series. He will be opposed by RHP Paolo Espino (0-0, 4.82).
The team departs on a seven game road trip Thursday, April 18, making stops in Akron and Erie before returning home Friday, April 26.
Baysox Baseball – We'll Knock Your 'Sox Off. The Baysox 2013 season and 20th season of baseball at Prince George's Stadium is underway. Parking is free at every Baysox home game and tickets are available at www.baysox.com, or by calling the Baysox box office at (301) 464-4865.
Category: LIFE IN THE AREA, OPINION, Sports