UPDATE: The Anne Arundel County Fire Department just released the following photo from the accident scene.
UPDATE:  From the Anne Arundel County Police Department:
On March 31, 2013 at approximately 12:37 a.m., officers were dispatched to the area of Piney Orchard Parkway and Riverscape Road, Odenton for a report of a single vehicle collision. Upon arrival, officers located a 2005 Subaru WDX passenger car that had left the roadway and struck a tree. 
Traffic Safety Section investigators were called to the scene due to the extent of the injuries to the occupants. Paramedics from Anne Arundel County Paramedic Unit 5 responded to find the driver (D'Augustine), passenger #1 (Schindler), and passenger #2 (Warrington) dead at the scene. Passenger #3 (Michael Lee Phillips) was extricated and transported to the University of Maryland Shock Trauma by MSP Medevac.
Initial investigation indicates that the Subaru was traveling south on Piney Orchard Pkwy south of Riverscape Rd at a high rate of speed and failed to negotiate a curve. The vehicle left the roadway on the right shoulder, striking a light pole. The vehicle then continued south striking a tree with the right rear of the vehicle. The vehicle then rolled and struck another tree, roof first. All occupants of the vehicle were trapped as a result of the impact. Fire Department personnel extricated the right rear passenger from the vehicle and transported him to the University of Maryland Shock Trauma by MSP Medevac. Passenger #3, Mr. Phillips, is currently listed in critical condition. All occupants' families were notified.
Excessive speed appears to be a factor in this crash. Any other contributing factors are unknown at this time. The investigation is being conducted by the Traffic Safety Section. 
The driver has been identified as David Michael D'Augustine (22)  of Odenton; the passengers have been identified as Samuel Carl Schindler (22) of Odenton, Katherine Marie Warrington (22) of Odenton, and Michael Lee Phillips (23) of Gambrills.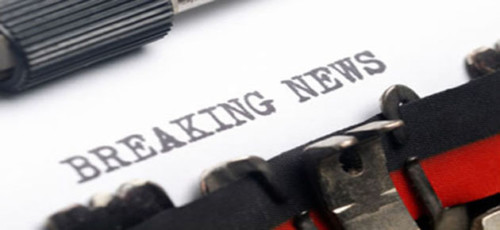 Fire department rescue crews are on the scene of a triple fatality accident in Odenton at the intersection of Piney Orchard Parkway and Riverscape Road. The call came in just before 1:00am as a single vehicle overturned into a tree.
The vehicle had four passengers. Three were declared dead on the scene and a 20 23 year old male was flown to shock trauma in serious condition with life threatening injuries.
Further details are not available at this time.
Category: NEWS, Post To FB