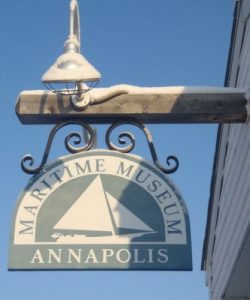 Celebrate the spring equinox and the beginning of boating season by burning those nasty winter socks! The third annual Annapolis Oyster Roast & Sock Burning, a fundraiser for the Annapolis Maritime Museum, will take place at the Annapolis Maritime Museum from Noon to 4 p.m. on Saturday, March 23. The tradition dates back to the mid 1980's and has been commemorated in verse, 'Ode to the Sock Burners' which will be recited right as the first sock is thrown on the fire.
There will be live music by the Eastport Oyster Boys who entertain with a wide variety of musical styles, and come meet the DC area's popular new indie rock band the Walking Sticks. A shucking contest, with sanctioned rules, will give you a chance to show your shucking prowess and maybe you'll win a prize for your efforts.
Guests can purchase the People's Choice ticket and participate in the exclusive tasting contest.
Eight local restaurants and catering companies are preparing their 'Best Oyster Dish', they'll receive a commemorative
T-shirt, sample each contestants entry and then vote for their favorite dish . . . allowing one of our participating restaurants to earn bragging rights for the "BEST oyster dish in Annapolis!"
For the young and young at heart, there will be fun activities and exhibits highlighting the area's unique maritime heritage and the importance of the oyster to the health of the Chesapeake Bay. Of course, there will be plenty of oysters – raw and roasted. For a modest additional fee, BBQ, hotdogs, hamburgers, beer, wine and soft drinks will be available for purchase.
The Oyster Roast ticket is $25 per adult, $5 for kids 13 – 18, and free for kids 12 and under.  Admission to the People's Choice Best Oyster Dish tasting competition is $50 and available to only 200 people. Tickets are available for purchase online at www.amaritime.org