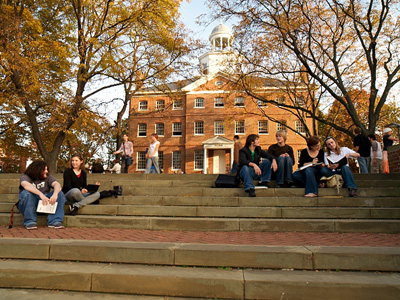 Novelist and retired U.S. military officer Ralph Peters will give a lecture titled "The Price of Historical Illiteracy: Wishful Thinking and the Death of Strategy" at St. John's College. The lecture, which is free and open to the public, will be held in the Great Hall of McDowell on Wednesday, April 3 at 7:30 p.m.
Peters is a writer, strategist, media commentator, and retired U.S. Army military officer. He has published several books on strategy and military affairs, a number of bestselling novels, both under his own name and as Owen Parry; these include "Red Army" and "The War After Armageddon" as well as prize-winning historical novels about the American Civil War. Peters currently serves as Fox News' strategic analyst.
The lecture is the first in a newly established joint lectures series between St. John's College and the U.S. Naval Academy to honor the memory of Lieutenant Commander Erik S. Kristensen. An alumnus of the United States Naval Academy and the St. John's College Graduate Institute, Kristensen, a Navy SEAL, was killed in the line of duty in Afghanistan in 2005. This lecture series aims to create even greater ties between the two schools, as well as to educate the public about civil-military relations and the place of the liberal arts in education of naval and military professions.
For more information: www.stjohnscollege.edu
Category: Events, LIFE IN THE AREA, NEWS, OPINION