The Chesapeake Bay Trust announced a new partnership with the Chesapeake Bay Roasting Company, the mid-Atlantic's premiere coffee roaster focused on sustainability, through its H2O Initiative. CBRC's H2O Initiative is a community-based outreach program through which the company pledges 2 percent of gross sales to restore and protect the Chesapeake Bay while encouraging community involvement through funding, education, volunteerism and enjoyment. CBRC launched this initiative in 2003 as the company pledged to create high quality coffee products while also raising funding and awareness for the restoration of local rivers and streams and the Chesapeake Bay. To date, CBRC has partners with dozens of nonprofit organizations as well as encouraged their employees to volunteer with H2O Initiative partners where they feel a personal connection.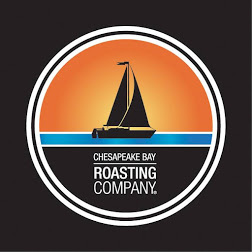 "Chesapeake Bay Roasting Company puts giving back to the community at the top of our priority list. The Chesapeake Bay belongs to all of us and we strive to protect and nurture it by partnering with organizations like the Chesapeake Bay Trust," said Michael Waldon, Brand Manager at Chesapeake Bay Roasting Company. "As a company, we look forward to continuing our work with Chesapeake Bay Trust as we together commit to keeping our local bodies of water clean and healthy."
Through its H2O Initiative, the Chesapeake Bay Roasting Company recently partnered with the Chesapeake Bay Trust to co-fund two projects.  In addition to financial support, CBRC employees volunteer their time for environmental restoration projects and the company provides its premium coffee for volunteer planting events.  The specific projects are:
National Aquarium in Baltimore:  On March 15, CBRC employees and other volunteers helped plant 1,200 native hardwood trees in the Eastern Neck National Wildlife Refuge while also removing harmful invasive species. Through this project organized by the National Aquarium in Baltimore in partnership with the U.S. Fish and Wildlife Service, the Chesapeake Bay Roasting Company helped restore 10 acres of forest buffer in the Eastern Neck National Wildlife Refuge.

Catonsville Elementary School: Supported by this grant, middle school students from Catonsville Elementary will be provided the resources to spend the day aboard two boats on the Patapsco River learning about the ecology of the river and the Chesapeake Bay. The students will study habitats, predator-prey relationships, and the delicate nature of food webs, and after the field trip, they will continue their learning with the Baltimore County Public School Eco-Detectives Science unit.
Since 1985, the Chesapeake Bay Trust has awarded more than $50 million in grants throughout Maryland and the broader Chesapeake Bay watershed.  These H2O Initiative grants were awarded as part of the Trust's Environmental Education and Restoration Grant programs, which seek to engage and educate K-12 students, communities and organizations about their local watersheds and the Chesapeake Bay. Just last year, Trust's grant programs educated 83,688 students, planted 179,697 native trees and plants and engaged 33,878 volunteers.
"We are so proud of our new partnership with the Chesapeake Bay Roasting Company, which allows us to support environmental education and restoration projects and work toward our common goal; healthy streams, rivers, neighborhoods, and Chesapeake Bay," said Jana Davis, executive director of the Chesapeake Bay Trust.  "Companies like the Chesapeake Bay Roasting Company should be applauded for their efforts. They serve as a model for others interesting in giving back to help make Maryland and our local communities better."
For more information on the Chesapeake Bay Roasting Company and its premier coffee products and initiatives, visit www.cbrccoffee.com. To find out more about the Chesapeake Bay Trust and its grant programs, visit www.cbtrust.org.
Category: Businesses, Crime News, LIFE IN THE AREA