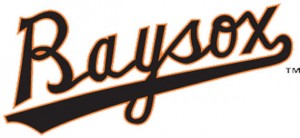 The Bowie Baysox announce a partnership with Special Olympics Maryland for Opening Night at Prince George's Stadium Thursday, April 11, against the Akron Aeros at 7:05 p.m. Special Olympics Maryland athletes, volunteers and fundraisers will be in attendance and honored on the field during a pregame ceremony.
As part of a special limited-time offer, the Baysox will donate $6 from every Box Seat ticket purchased online between Friday, March 1 and Friday, March 22 back to Special Olympics Maryland. Fans must use the special offer code OLYMPICS when ordering their Box Seat tickets online at www.baysox.com in order for the donation to be made to Special Olympics Maryland.
Baysox single game tickets do not go on sale until Free Family FunFest Saturday, March 23, so don't miss out on this chance to get a jump on ordering tickets for Baysox Opening Night.
Baysox Assistant General Manager Phil Wrye is excited for this event. "Special Olympics Maryland is a terrific organization and the Baysox are proud to have formed this partnership," Wrye said. "We expect this to be a memorable night for our fans and all the individuals from Special Olympics Maryland who will receive much-deserved recognition before and during the game. This event is a great opportunity for fans to give back by ordering their tickets for Opening Night early and making a donation to this organization."
"We're excited to be working with the Baysox to be part of Opening Day", said Jim Schmutz President and CEO of Special Olympics Maryland. "We're grateful for this opportunity that features our athletes in an exceptional community environment, where fans can learn more about Special Olympics Maryland"
As part of the pregame ceremonies, Maryland Law Enforcement officers will participate in the Law Enforcement Torch Run® around the perimeter of the field at Prince George's Stadium. The mission of the torch run is to raise funds for and awareness of the Special Olympics movement worldwide. More information about the program can be found at http://www.somd.org/torch-run.html.