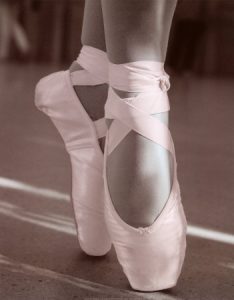 Ballet Theatre of Maryland (BTM), the state's premier professional ballet company, will perform Frontier: The War of 1812 at the Baltimore Theatre Project for two performances on March 8 & 9 at 8pm.
Frontier: The War of 1812 is a live dance multi-media performance that captures the fiery independence of colonial America as it forges itself into a nation. Set to David Arkenstone's Emmy® award-winning score, this production is inspired by the letters and memoirs of Dolley Madison (played by Ballet Mistress Meagan Helman) to her husband, James Madison (played by Brian Walker), and other significant women of the period. The ballet depicts the major events of the war that shaped America's destiny, beginning with the causes and declaration of war through the Burning of Washington to the Battle of Fort McHenry and the creation of the Star Spangled Banner.
Adult tickets are $22, with discounts available for seniors, artists & military.  Tickets may be ordered in advance by visiting www.theatreproject.org.  Tickets will also be available at the door 1 hour before the show.