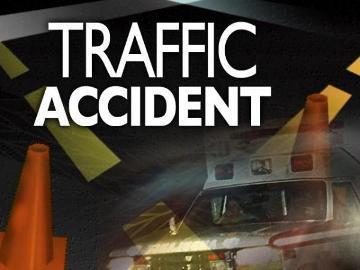 On February 16, 2013 at approximately 0120 hours, The Anne Arundel County Police Department responded to a motor vehicle crash involving multiple vehicles on southbound Ritchie Highway at White Road Severna Park, Anne Arundel County, Maryland.  Upon arrival, officers located two vehicles had collided in the intersection of the northbound lanes (Ritchie Hwy). Vehicle #1, a 2008 Lexus 4-door sedan operated by Joseph Raymond Ballard of Pasadena, struck Vehicle #2, a 1984 Mercedes Benz 4-door sedan operated by Sharon Lee Hauk of Severna Park. As a result of the crash the female passenger in vehicle #1, identified as Casey Brooke Barber of Pasadena, was ejected. Officers located Barber unresponsive in the roadway. The Anne Arundel County Fire Department arrived on scene and began to render aid.  The injuries were deemed life threatening and she was transported to University of Maryland Shock Trauma.
The Traffic Safety Section was notified and assumed primary investigative responsibility for the crash. Further investigation revealed that the Lexus was traveling north on Ritchie Hwy at a high rate of speed, according to witnesses when it struck vehicle #2. Vehicle #2 had begun to make a left turn from southbound B&A Blvd onto southbound Ritchie Hwy when it was struck. Vehicle #1 then rolled over laterally causing extensive damage. As a result of vehicle rollover, the un-belted front seat passenger in vehicle #1 was ejected. She landed in the roadway on the southbound side of Ritchie Hwy. Paramedics transported the victim to University of Maryland Shock Trauma with potential life threatening injuries.
There is evidence to suggest that speed, alcohol usage and failure to obey a traffic control device may have contributed to this crash.
Anyone with further information regarding this incident is encouraged to contact the Traffic Safety Section at 410-222-8573.
Source: AACoPD
Category: Local News, NEWS