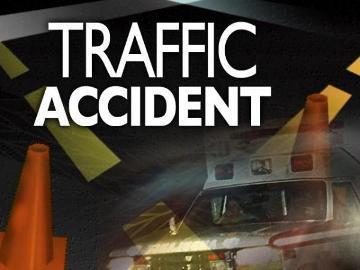 On February 22, 2013, at approximately 1608 hours, officers from the Anne Arundel County Police Department's Southern District responded to a motor vehicle crash involving multiple vehicles on Solomons Island Road at Harwood Road, Harwood, Anne Arundel County, Maryland.  Officers found three vehicles had collided in the travel lanes of Solomons Island Road.
A 2004 Ford F350 Pick Up (Vehicle #1) truck, operated by Timothy Alan Hartman of Mechanicsville, was traveling south on Solomons Island Road; this vehicle struck a 2006 Chrysler Minivan, operated by Mary Louise Phillips of Harwood and occupied by pa passenger, Ralph Horrell of Harwood (Vehicle #2) that was stopped and preparing to make a left turn into a driveway.  The Chrysler was then pushed into the path of a 2012 GMC Pick up truck, operated by Scott C. McClelland of Huntingtown, (Vehicle #3) which then struck the Chrysler.   The Anne Arundel County Fire Department arrived on scene and rendered aid.  The driver of the Ford and both occupants of the Chrysler were taken to University of Maryland Shock Trauma for treatment.  The driver of the GMC Pick up was taken to Anne Arundel Medical Center with minor injuries.
Preliminary investigation indicates the Ford failed to avoid striking the Chrysler that was stopped in the travel lane.  The Chrysler was stopped waiting to make a left turn.  The impact to the Chrysler caused it to begin to rotate in a counter clockwise manner and cross the center double yellow line.  The GMC was unable to avoid the Chrysler.  The GMC then clipped the front end of the Chrysler with the GMC's driver's side.  The Chrysler came to rest in the Northbound lanes of Solomons Island Road.  The GMC came to rest in the yard of 4363 Solomons Island Road.
At this time, it is undetermined if alcohol or speed played a factor in this crash.
Anyone with further information regarding this incident is encouraged to contact the Traffic Safety Section at 410-222-8573.
Source: AACoPD
Category: Breaking News, NEWS