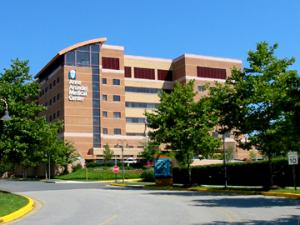 Lt. Governor Anthony G. Brown announced last week the designation of the State's first Health Enterprise Zones (HEZ). Included is the Annapolis Community Health Partnership, which consists of Anne Arundel Medical Center, the Housing Authority of the City of Annapolis, the City of Annapolis, the Anne Arundel County Department of Health and the Anne Arundel County Department of Aging and Disabilities.
The Annapolis Community Health Partnership is focusing on a currently medically underserved neighborhood with high rates of emergency room utilization, hospital admissions and readmissions, and a large volume of medical 911 calls.  Through funding provided by the HEZ designation, the partnership will establish a new patient-centered medical home at the Morris H. Blum Senior Apartments Building.  This medical office, nestled in the community it is meant to serve, will be easily accessible by foot or public transportation.  One physician with a full complement of support staff will be on site 40 hours a week to provide comprehensive primary care to the entire neighborhood.
"The partnership's commitment builds on Anne Arundel Medical Center's experience and success in providing care to the medically underserved in our community," says Patricia Czapp, MD, Anne Arundel Medical Center's Chair of Clinical Integration. "This primary care medical home will treat infants, children and adults in the surrounding community who are uninsured, under-insured or have public coverage. By having a regular doctor in a regular site, patient-physician relationships strengthen and care improves."
The new primary care practice, slated to open in mid-2013, will be supported by an integrated electronic medical record that securely stores patient information that is accessible by physicians, care teams and the patients themselves, regardless of time or patient location.  Health outcomes will be monitored and demonstrated by measuring patient satisfaction, improving management of chronic disease and decreasing preventable medical 911 calls, emergency room visits and hospital admissions.
"We thank the Maryland Community Health Resource Commission for taking action to address disparities in care and improve health outcomes across the State," adds Dr. Czapp.