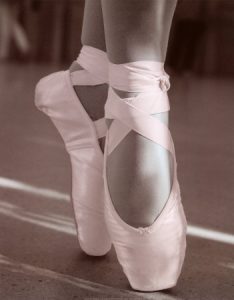 Ballet Theatre of Maryland (BTM), the state's premier professional ballet company, will be performing Coppélia at Maryland Hall for the Creative Arts for three performances in February.
Enjoy this beautifully-staged interpretation of one of the world's favorite classical ballets, Coppélia.  A pair of lovers, an eccentric inventor, and his beautiful – yet mysterious – daughter entertain and delight in this fractured fairy tale.  Originally choreographed by Saint-Leon in 1870 to the music of Delibes, this sentimental comic ballet concerns a mysterious and faintly diabolical inventor, Doctor Coppelius (Calder Taylor), who has a wondrously unnerving collection of sinister dolls in his secret laboratory that he desires to breathe life into. One of his prized possessions is a life-size dancing doll he fondly names Coppélia (Brittany Yourstone/Kaitlin Frankenfield). With his abundant creativity, the doctor manages to animate her and puts her out on his balcony.
On one of her sittings in the sun, Coppélia is noticed by Franz (Brian Walker/Alexander Collen) – a handsome young villager and fiancée to Swanhilda (Meagan Helman/Nicole Kelsch), the daughter of the town's burgomaster. Charmed by her beauty, Franz flirts and blows kisses at Coppélia, unaware that she is nothing but a
doll. His betrayal is witnessed by Swanhilda, who is outraged at his cheating behavior a day before their wedding.
Originally Choreographed by Arthur Saint-Leon in 1870, Coppélia has been interpreted and adapted many times over the years, most famously by Enrico Cecchetti, Lev Ivanov and Marius Petipa. Dianna Cuatto, artistic director for the Ballet Theatre of Maryland will weave her own personal interpretation within this classic tale.
Tickets are available through Maryland Hall's box office: www.mdhallarts.org or 410.280.5640.   More information is at: www.balletmaryland.org.
Performances will be:
Friday, February 22 at 7:00pm

Saturday, February 23 at 7:00pm

Sunday, February 24 at 2:00pm
Category: Crime News, Entertainment, LIFE IN THE AREA