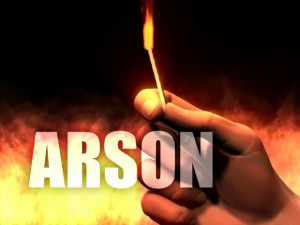 Anne Arundel County Fire Investigators have arrested and charged two 12 year-old females and one 13-year-old female for setting a boat fire in Edgewater.
The incident occurred just before 8 p.m. on Tuesday, January 22, 2013, when Anne Arundel County Firefighters responded for a reported boat fire in the 1000 block of Old Turkey Point Road in Edgewater. The first arriving unit reported a boat fire 100% involved between two dwellings. In all, it took 29 firefighters about 20 minutes to bring the one alarm incident under control. An investigation into the incident revealed that the fire to be incendiary in nature. The estimated damage to the boat is $10,000.
All three were arrested on a juvenile citation and have been charged with the following:
Malicious burning in the first degree (Felony)

Malicious burning in the second degree (Misdemeanor)

Reckless Endangerment (Misdemeanor)

False Statement to a Police Officer (Misdemeanor)
The juveniles were released into their parent's custody.