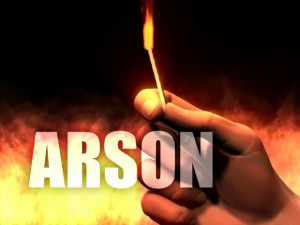 Anne Arundel County Fire Investigators have arrested and charged two 16 year-old males and one 17-year-old male for setting a vehicle fire in Davidsonville.
The incident occurred around 4 a.m. on Monday, January 21, 2013, when Anne Arundel County Firefighters responded for a reported vehicle fire in the 1400 block of Della Way in Davidsonville. The first arriving unit reported an SUV 100% involved in fire which Firefighters were quickly able to bring under control. An investigation into the incident revealed that the fire was incendiary in nature and caused an estimated $9,500 in damage to the vehicle.
All three were arrested on a juvenile citation and have been charged with a variety of charges including:
Malicious burning in the first degree (Felony)

Conspiracy to commit arson in the second degree (Felony)

Conspiracy to commit Malicious Burning in the first degree (Felony)

Malicious destruction of property (Misdemeanor)
Two of the juveniles were released into their parent's custody with the remaining juvenile remanded to the Cheltenham Youth Facility on an unrelated matter.