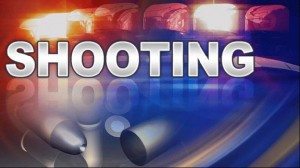 On Tuesday, December 25, 2012 at approximately 0628 hours, various members of the Anne Arundel County Police Department responded to a business called "Arundel County Coin Shop" located at 7418 Baltimore Annapolis Boulevard, Glen Burnie Anne Arundel County, Maryland.
When officers arrived they were met by an employee of the business.  The employee advised officers that prior to their arrival an unknown intruder had broken into the business while the employee was there. There was an altercation inside the business and as a result the intruder was shot.  The intruder ran out of the business and collapsed.  Paramedics were summonsed to the scene, at which time, the intruder was pronounced deceased.  The intruder has been identified as Byron Keith Phillip (DOB of 09/08/1982) of Chester, Maryland.  Notification of next of kin has been made.
At this time investigators are not releasing the name of the employee pending further investigation.
Source: AACoPD
Category: Breaking News, NEWS