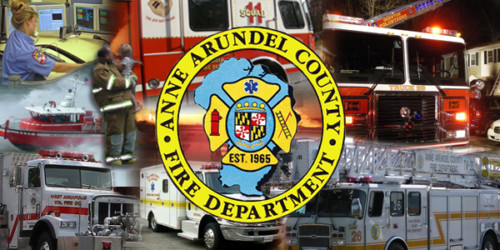 In 2008, three homes were destroyed by fire and several others were damaged in the Oyster Bay community in Annapolis. At the time, the homeowners came together and asked what they could do to improve the access to water for fire suppression. While the County's new Station 8 is a huge improvement, the presence of the station only cuts down on response time. The amount of water that can be transported is limited and access to a solid water supply is critical if homes and lives are to be saved.
In a memo from Fire Chief Robert Ray to Larry Tom, Director of Planning & Zoning for the County, Chief Ray asks for the County to "expedite public safety improvements."  The crux of the issue is that in critical areas, damaged or removed trees and vegetation must be replaced and any grading requires a permit. The Arundel on the Bay Homeowner's Association is looking to build fire department access to the water so tankers can draft or relay needed water to a fire scene.
According to Ray, the community has contributed a significant amount of money to facilitate the improvements that will allow the fire department to adequately protect the community; yet is being held up due to a permitting issue.  The last major fire in the area was this past summer. It was a fatal fire and contained to one property. However, the winds and the close proximity of the homes in the Arundel on the Bay and Oyster Harbor places the community at more risk of a conflagration.
Category: Local News, NEWS