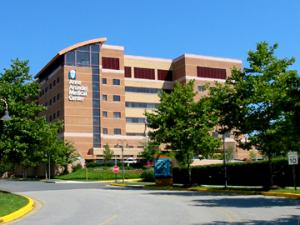 Anne Arundel Medical Center (AAMC) has been awarded the U.S. Department of Health and Human Services' Silver Medal of Honor for achieving and sustaining national goals for organ donation. AAMC was one of five hospitals in Maryland and 237 nationwide to receive this award.
The criteria for the award includes achieving a donation rate of 75 percent or more of eligible donors, achieving a 10 percent or greater donation after circulatory determination of death  and maintaining 3.75 or greater organs transplanted per donor. The achievements indicate that AAMC has integrated practices of donation as part of standard procedures so more lives can be saved through organ transplant donation. Awards were presented for the work done during the time period of April 1, 2010, through March 31, 2012.
"We are honored to have our efforts in organ donation recognized," says Aimee Yu, M.D., medical director of AAMC's critical care unit.  "We will continue improving our efforts to save and enhance lives through organ and tissue donation."
"I applaud these award winners for bringing the 'gift of life' to so many," said HHS Assistant Secretary for Health Howard K. Koh, M.D., MPH.  "Their tireless efforts to make improvements in the donation and transplantation field will continue to help save lives."
The Health Resources and Services Administration (HRSA) at HHS supports the donation and transplantation community of practice, which brings together donation and transplantation professionals, hospital staff, and other professionals involved in the donation process to identify and share best practices. AAMC partners with the Living Legacy Foundation of Maryland to facilitate organ procurement.
"The commitment by these hospitals, and many others in Maryland, to increase organ and tissue donation at their institutions has helped many transplant recipients in our community and will continue in assisting the more than 2,200 hopeful recipients who are currently waiting in Maryland," said Charlie Alexander, president and CEO of The Living Legacy of Maryland.
Category: Businesses, LIFE IN THE AREA, Local News, NEWS