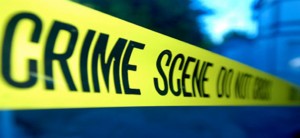 On November 6th, 2012, members of the Anne Arundel County Police Department's Western District responded to the 100 block of Pine Cove Avenue, Severn, MD, for a report of an attempted suicide.  Upon arrival, officers discovered a male on the floor of the residence suffering from trauma to the upper torso.  Fire Department personnel arrived and transported the victim to the Baltimore Washington Medical Center where he succumbed to his wounds.  The victim was identified as:  Jerome Vorden Wood, b/m/043067
The Anne Arundel County Police Homicide Unit responded and initiated an investigation.  Detectives interviewed several witnesses, and gathered evidence which revealed the injury was not self-inflicted.
A suspect has been identified in the case, and interviewed as part of the investigation.  Charges will be determined at the completion of the criminal investigation, and consultation with the Office of the States Attorney.  The Office of the Chief Medical Examiner will determine cause and manner of death for Mr. Wood.
It should be noted that the incident was not random, and the parties involved are known to each other.  As stated, the investigation is active and on-going.
Anyone with information is urged to contact Detective Vince Carbonaro of the Homicide Unit at 410-222-3453 or contact the Anne Arundel County Police Department at 410-222-8610. Additionally, to remain anonymous, contact Metro Crime Stoppers.