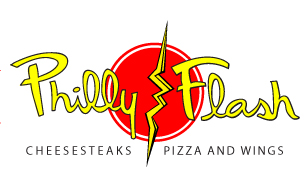 Philly Flash, a pizza and cheesesteak shop in the Annapolis Towne Center has closed its doors in Annapolis. The store originally opened at 1901 West Street and when Annapolis Towne Center opened 2 years ago, they opened a second location.
Eventually, the 1901 West Street location closed. They announced their closing on their facebook page:
Unfortunately and with heavy hearts, we have decided to close the doors at our Annapolis Towne Centre store today. We do have a Dunkirk, Maryland location and we are also serving our cheesesteaks + fries at Anne Arundel Medical Center's South Port Cafe on Wednesdays. Thank you for your support and patronage the past 2 years!