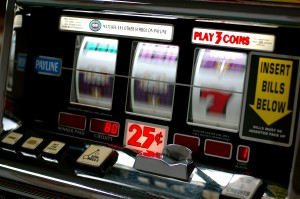 Live! Casino & Hotel, Maryland's largest casino plans to hire up to 1200 people to handle the expansion of the casino since voters supported the referendum on Election Day.
As soon as the law takes effect, the casino plans to move to a 24/7 operation, and owners are considering building a high-rise hotel and conference center to accommodate the expected increased gamblers and groups.
David Cordish, Maryland Live!'s owner and developer expects to hire 800 dealers and each will earn approximately $50,000. The remaining 400 positions will be for positions to support the operations. While the company wants to hire Maryland workers, it is likely there may be interest from current casino workers in West Virginia, Delaware, Pennsylvania, and Atlantic City. Currently the casino employs approximately 1,200 workers.
While Maryland had a history with gambling, it has only been recently resurrected with slot machines and now table games. While we had the lottery, Keno, and horse racing, Maryland saw neighboring states enact gambling laws that drew thousands of Marylanders to neighboring states to gamble. With the Internet, Marylanders never need to leave home and can play online at sites such as PartyCasino.
Gambling in Maryland is supposed to bring new revenue to education in the state; however, all of our casinos are too new to effectively gauge the impact.