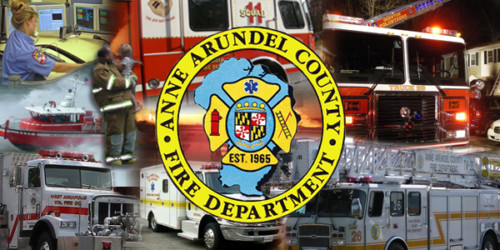 A 75-year-old man is in critical condition this evening after being pulled from a burning house. Fire crews arrived on the scene in the 1300 block of Generals Highway to find heavy fire from the rear of the home.
Initially, crews were unaware of any victims, but as soon as they were, a second alarm was stuck bringing in additional resources.  The man was pulled from the basement and was non-responsive. Crews began CPR and a Maryland State Police helicopter was dispatched to take the victim to a shock-trauma center. In the interest of saving time, he was transported to Anne Arundel Medical Center where he is in critical condition.
Approximately 75 firefighters are on the scene. At present, the fire is under control and crews are still on the scene. There has not been any determination (or speculation) as to the cause of the fire.
Category: NEWS