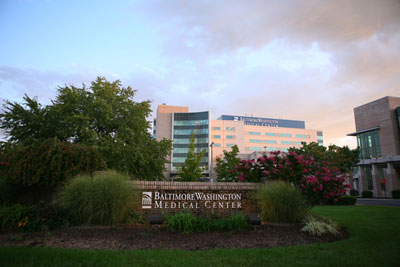 Baltimore Washington Medical Center now offers reduced-dose CT lung cancer screenings for patients who are at risk for lung cancer. A recent study by the National Cancer Institute and the National Lung Screening Trial found that CT Scans reduce the number of deaths from lung cancer by 20 percent. To be eligible for the screening you must fit three criteria:
Be between the ages of 55 and 74
Have smoked for a total of 30 years (average number of packs per day multiplied by the total number of years you smoked)
Be a current smoker or quit smoking within the last 15 years.
The screening for lung cancer is done using non-invasive, reduced-dose CT technology. It is performed by a radiology technologist and takes less than 15 minutes to complete. A physician referral is required. Patients enrolled in the screening program receive multidisciplinary care with services provided by thoracic surgeons, oncologist, pulmonologists and radiologists. The cost of the screening is $100. For more information, please call 410-787-4367.