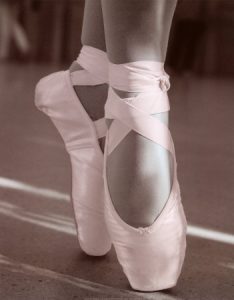 Ballet Theatre of Maryland (BTM), the state's premier professional ballet company, will be presenting the holiday classic, The Nutcracker, for eight public performances over three weekends this December in two locations – Bowie Center for the Performing Arts (Bowie) and Maryland Hall for the Creative Arts (Annapolis).
Come see the show the Baltimore Sun calls "bright, joyous and imaginatively witty." Embark on a journey with the young heroine Clara, played by BTM dancers Nicole Kelsch, Lynne Bellinger and Kaitlin Frankenfield, as she helps her beloved Nutcracker Prince (Django Allegretti, Alexander Collen, and Florent Bouyat) defeat the evil Rat Queen to visit the Land of Sweets. Forty area dance students will join BTM's professional dancers on stage in this year's performances.
This is the first time BTM has performed The Nutcracker in Bowie. Performances will be held at the Bowie Center for the Performing Arts:
Saturday, December 1st at 7:00pm
Sunday, December 2nd at 3:00pm
Performances at Maryland Hall in Annapolis will be held:
Saturday, December 8th at 7:00pm
Sunday, December 9th at 1:00pm and 4:30pm
Saturday, December 15th at 7:00pm
Sunday, December 16th at 1:00pm and 4:30pm
BTM will again be offering free Sugar Plum parties for patrons of the Maryland Hall Sunday matinees. These parties, which will feature treats and appearances by Santa Claus and the BTM dancers, occur one hour prior to show time (noon and 3:30pm).
Tickets to the Annapolis shows are available through Maryland Hall's box office at 410.280.5640 or www.mdhallarts.org. Tickets to the Bowie shows are available online at www.balletmaryland.org or by calling the BTM office at 410.224.5644.