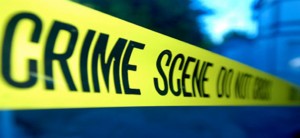 UPDATE 3:49pm 11/22/2012:  From the Anne Arundel County Police Department:

Police detectives from Eastern District have arrested the person of interest.  He is identified as Toriano Avery Angibeau of the 2100-block of Hillwood Road in

Toriano Avery Angibeau

Glen Burnie.  Detectives determined Angibeau assaulted four persons during the altercation inside and outside of the apartment building.  None of the victims were seriously injured.  Angibeau was charged with four counts of 2nd degree assault and is awaiting an appearance before the Court Commissioner.

The fire does now appear to be related to the assault.  The Fire Marshall's Office is continuing their investigation.    

SUSPECT: Toriano Avery Angibeau, B/M/20 years of age, 2100-block Hillwood Road, Glen Burnie. 
The Anne Arundel County Police just issued the following statement regarding an assault on Tall Pines Court early this morning. Police and fire investigators believe that the assault as well as the 2-alarm fire (reported earlier) are connected.
On November 22, 2012 just before 3:00 a.m., officers from the Eastern District responded to a reported assault in the 7800-block of Tall Pines Court in Glen Burnie. 

Upon arrival officers learned an argument involving several people erupted during a party in an apartment and then carried into the parking lot.  The argument led to at least one person subject being assaulted in the face by unknown means.  The victim was taken to a local hospital, but refused treatment.

The Fire Department was also on the scene for a reported fire at the same apartment building in which the party was held.  The Fire Marshall's Office is investigating the cause of the fire.

The Fire Marshall's Office and the Eastern District's Detective Unit are working together to determine the direct correlation, if any, between the fire and the assault.

One male is in custody as person of interest in the assault and is being interviewed by police detectives.  No charges have been placed at this time. 

Anyone with further information regarding this incident is encouraged to contact the Eastern District Detective Unit at 410-222-6145.