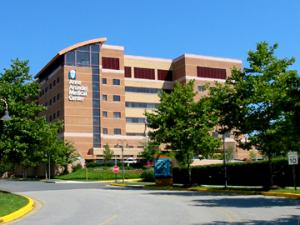 The Anne Arundel Medical Center (AAMC) Foundation Board of Directors has named new officers and five new members for the upcoming year.
The new Foundation officers are: JoAnn DeCesaris, of the Geaton & JoAnn DeCesaris Family Foundation, chair; Theodore Pincus, executive vice president and CFO, FTI Consulting, Inc., (Retired), vice chair; Judy Zazulia Wahl, community leader, secretary; Laura Westervelt, vice president of CBRE-CB Richard Ellis, treasurer.
New additions to the Foundation board include:
Joseph  Baldwin
Richard  Franyo
Todd Mohr
James Roberts
Lesly Sajak
Joseph (Jay) Baldwin serves as President and CEO of Reliable Contracting Company. Baldwin also manages several residential and commercial real estate development companies and has been involved in some of the area's most successful projects. He is involved in many charitable and philanthropic activities and generously supports Anne Arundel Medical Center, Hospice of the Chesapeake and the University of Maryland.
Richard (Dick) Franyo is the proprietor of Boatyard Bar & Grill. In 2002, he retired from a 30-year career as an investment banker and managing director for Deutsche Bank Alex Brown in Baltimore. He is actively involved as a board member of the Chesapeake Bay Foundation, National Sailing Hall of Fame (president), the Ocean Race Chesapeake, and the Annapolis & Anne Arundel County Conference & Visitors Bureau in addition to other community and civic organizations. He is a donor to AAMC.
Todd Mohr is the president of Aerotek Inc., an operating company of Allegis Group Inc. He started his career at Aerotek as a technical recruiter in 1995 and has continued to expand his role into various areas of leadership. Mohr is a member of the Sellinger School Board of Sponsors, the business school of Loyola University Maryland. He also serves on the board of The Economic Alliance of Greater Baltimore (EAGB), and the non-profit organization "Ready to Give."
James (Jim) Roberts retired as Chairman and CEO of Foundation Coal Holdings, Inc. in 2009. A veteran of the coal and energy sector, prior to his role with Foundation Coal, he served as president & CEO of RAG American Coal Holding, Inc. Roberts currently serves on the board of Alpha Natural Resources. He is a former director and a former chairman of the National Mining Association, a former director of the American Coalition for Clean Coal Electricity, a former member of the executive committee of the National Coal Council, and the former vice-chair of the Coal Utilization Research Council.  In addition to generously supporting AAMC, Roberts also donates to the Hospice of the Chesapeake.
Lesly Sajak grew up in Gambrills and graduated from the University of Maryland College Park, with a degree in Radio, Television and Film. Upon graduation, she moved to Los Angeles to pursue her career. It was there that she met her husband, Pat Sajak. As supporters of AAMC, Sajak and her husband generously donated toward the Breast Center in 2001 and the Sajak Pavilion was named in recognition of their gift. Sajak was a member of the AAMC Foundation Board from 2002 to 2009 and also served on the board of Severn School.
Other members of the AAMC Foundation Board of Directors are: Catherine Adelman; Pamela Batstone; Victoria W. Bayless, president and CEO of Anne Arundel Health System; Brendan Gill, chair of the Building Traditions Society; John Kopkoswki, president of the AAMC Auxiliary; Martin L. Doordan, CEO Emeritus of Anne Arundel Health System; Doug Mitchell, M.D., past president of the AAMC medical staff;  Michael G. Foundos, Sr.; Philip Gibbs; Barry Gossett; Anthony Izzo; Henry Libby; Charles Moore, Jr.; Patricia McManus; Thomas J. Mulrenin; Cullen Murray; James Myers; Maria C. Scott, M.D.; Richard C. Springer; and Jerry South. Lisa Hillman is president of the Foundation.