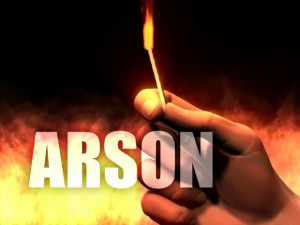 Anne Arundel County Fire Investigators arrested and charged a 15-year-old male from Glen Burnie with intentionally setting a fire at the Glen Burnie High School. The arrest stemmed from an investigation into an incident that occurred around 9:35 a.m. Tuesday, November 27, 2012, when units from the Anne Arundel County Fire Department responded to a reported fire alarm sounding at the Glen Burnie High School located at 7550 Baltimore Annapolis Blvd.  On arrival fire crews were notified by school officials that staff members had found and extinguished a small fire involving a trash can within the men's restroom.  After a brief examination of the involved area, Fire Department personnel suspected the fire to be intentionally set.  Fire Arson and Explosive Investigators were requested and responded to the scene.
An investigation into the incident ensued and a suspect was identified and interviewed by investigators.  At the conclusion of the interview, investigators arrested and issued a Juvenile Citation charging the individual with: 1st degree Arson; 2nd degree Malicious Burning; and Reckless Endangerment.
The Juvenile was released into the custody of a grandparent.
Source: AACoFD