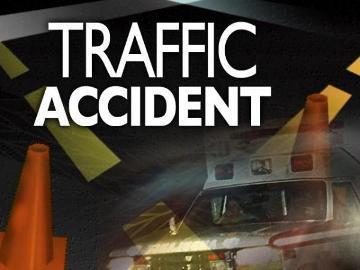 On October 2, 2012, at approximately 12:48 p.m., officers from the Eastern District responded to the intersection of eastbound Benfield Boulevard and Veterans Highway in Millersville for a serious, multiple vehicle crash.
The driver of a Dodge Ram pickup truck was unresponsive at the scene and transported to Baltimore Washington Medical Center, where he was pronounced dead at approximately 1:14 p.m.
Preliminary information indicated that a Ford Expedition and Honda CR-V were stopped for the red light in the left travel lane of eastbound Benfield Boulevard waiting for the light to change to green when the Expedition was suddenly struck in the rear by a Dodge Ram pickup truck for unknown reasons. As a result of the impact, the Expedition was pushed into the rear of the CR-V, which then traveled across the intersection before coming to rest on the right shoulder of the east side of the intersection. Both the Dodge Ram and the Expedition came to rest in the eastbound lanes of Benfield Boulevard on the west portion of the intersection.
At this time, there is no evidence that the driver of the Dodge Ram pickup truck attempted to avoid the collision prior to impact. Additionally, there is no initial evidence that drugs, alcohol or excessive speed were contributing factors in this crash. The investigation into the cause of this collision continues.
Source: AACoPD