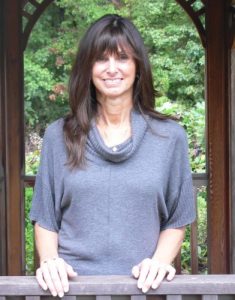 Bello Machre is pleased to announce the election of its newest Board Member, Karyn Tolan effective immediately. Kayrn's dedication and commitment in working to benefit individuals with developmental disabilities will be a tremendous asset to the Bello Machre Board of Directors.
Karyn Tolan, Principal, at Comprehensive Developmental Services has been providing clinical and consultative services to Bello Machre for over 20 years. Founded by her late husband, Dr. James C. Tolan, Comprehensive Developmental Services (CDS) specializes in psychological services to people with developmental disabilities. Clinical and consultative services are provided to community residential and vocational providers, and include psychological evaluations, behavioral assessments, psychotherapeutic consultations, as well as staff training throughout Maryland. CDS provides forensic services through the Department of Health and Mental Hygiene to provide court-ordered forensic evaluations for adults and juveniles with suspected intellectual disabilities. Clinical providers on the staff include two psychologists and two psychology associates.
Dr. Robert T. Ireland, President and CEO of Bello Machre, commented, "Karyn has been a long-time partner and friend to Bello Machre. Her expertise and commitment to the field of developmental disabilities is unsurpassed in the field. Her guidance, leadership, and knowledge in the field will be a tremendous asset to the Bello Machre Board of Directors."
Mrs. Tolan commented, "I am looking forward to joining the Board of Directors of Bello Machre and helping to contribute to their continued success and growth. I'm also humbled and honored to be part of an organization that has such an exceptional standard of care and unwavering compassion for people with developmental disabilities."
Mrs. Tolan received her Bachelors of Arts from Franklin and Marshall College (Lancaster, PA), and majored in Psychology. She then received her Masters of Science from Auburn University (Auburn, AL), and majored in Family and Child Development.