Bello Machre raised over $75,000 at its 28th Annual Golf Tournament held September 19, 2012 at Queenstown Harbor benefiting children and adults with developmental disabilities. Dr. Robert T. Ireland, President and CEO of Bello Machre, stated, "This has been our most successful Golf Tournament to date. We sincerely appreciate the support of our friends in the community who continually come out to support this great tournament."
Bello Machre salutes its Presenting Sponsor, Gordon Mumpower, President of Commercial Insurance Managers, who donated $10,000. Gordon, who has sponsored this tournament for 18 years, commented, "I feel honored to be a part of such a wonderful organization and event."
Commercial Insurance Managers, located in Elkridge, Maryland, has been serving businesses in the Mid-Atlantic area since 1989 specializing in insurance programs for non-profit human service agencies. As a local, independent insurance agency, Commercial Insurance Managers offers a wide range of products including property, liability, professional, workers compensation, medical, and group life and disability insurances. Gordon Mumpower has over 30 years of experience in the industry, holds a master's of business administration; is a chartered property and casualty underwriter; and is a licensed broker, agent, and advisor.
Bello Machre also salutes Platinum Sponsors, Shane Ireland and Quinn Salamandra of Corporate Brokers and Tony Diekemper of Skyline Technology Solutions who each donated $7,500. Corporate Brokers is a high-quality recruitment organization that offers a full array of scalable, best-practice solutions for Permanent and Contract Placement Services, Retained Searches, and Retention and Payroll Services. With seven offices located throughout the country, Corporate Brokers is headquartered in Annapolis, Maryland. Skyline Technology Solutions is a premium organization that provides business aware IT solutions through effective technology development and management. Since beginning in 2004, Skyline Technology Solutions is headquartered in Carroll County, Maryland with an Operations Office located in Glen Burnie, Maryland.
Our Silver Sponsors donated $2,500 each and included – Comprehensive Developmental Services (Reisterstown, MD), DataLink Interactive (Millersville, MD), Jefferson Leasing (Crofton, MD), Northern Pharmacy & Medical Equipment (Baltimore, MD), Joanie Peacock of Champion Realty (Severna Park, MD), Progressive Title Corporation (Arnold, MD), and PNC Bank (Ellicott City, MD).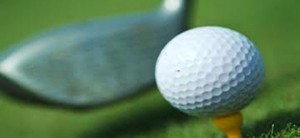 The Bronze Sponsors donated $1,000 and included – Cattail Construction (Severna Park, MD), Dimensional Health Care Associates (Owings Mills, MD), Everlast Remodeling (Annapolis, MD), The J. W. Boarman Company (Baltimore, MD), Law Offices of Michael D. Steinhardt (Glen Burnie, MD), and Mullen, Sondberg, Wimbish & Stone (Annapolis, MD).
Bello Machre had 137 golfers participate in a Shotgun Start – Captain's Choice. The tournament included a chance to win a hole-in-one prize of $25,000, the famous Sausage Stop at the 9th hole, and an array of sports memorabilia, home goods, and more at the silent auction.