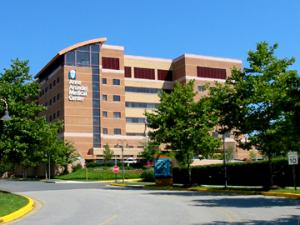 Pathways Drug & Substance Abuse Center located in Annapolis, Maryland, is celebrating 20 years of providing inpatient and outpatient alcohol and drug treatment programs for adolescents and adults with a substance use disorder.
"Since 1992, our dedicated professional staff has provided thousands of patients with compassionate care and ongoing support to enable a path to recovery," said Helen Reines, executive director of Pathways.  "We are very proud of Pathways ­­ — even prouder of our graduates, the teenagers and adults who come to us for help and who leave with the coping skills to start new lives."
Pathways is a unique part of Anne Arundel Medical Center (AAMC) that outsiders rarely see. Situated on a wooded, eight-acre parcel of land, the 40-bed freestanding complex on the outskirts of Annapolis is open 24 hours a day for the inpatient and outpatient treatment of patients. The facility provides care not only to residents in the immediate surrounding areas, but also for patients from nearby states.
Ms. Reines believes a key part of their success has been the ability to provide individualized care to the whole person, including medical, psychiatric, social, and spiritual needs. "Our alternative therapies, such as our unique outdoor adventure course, also make all the difference in rebuilding the confidence and self-esteem our patients need," adds Ms. Reines.
Pathways serves as a primary addiction resource with innovative programs, such as:
a family wellness workshop that educates family members on how they can assist in the recovery process;
Pathways nurse liaison program, which helps facilitate admission and treatment of substance abuse clients that are already admitted to AAMC or the emergency department;
a prevention program partnership with Anne Arundel County Public School's to provide substance abuse education to area faculty and students.
Patients are referred to Pathways by health care providers, family members, educators, alumni, State and Local agencies, etc.  To refer patients, or to request an evaluation, call Pathways at (410) 573-5400 or 800-322-5858.
Category: Businesses, Crime News, LIFE IN THE AREA