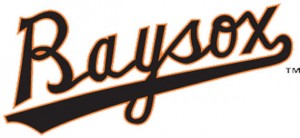 The Bowie Baysox have announced that 2012 playoff ticket strips are now available for purchase after the Baysox clinched a playoff birth. The tickets are available as a strip of four box seat tickets for $40, covering the first four potential Baysox 2012 playoff games.
Fans can purchase playoff strips online at www.Baysoxshop.com or by calling the Baysox Group Sales department at (301) 464-4880 until 5 p.m. Tuesday, Sep. 4. Fans purchasing tickets online have the option to select seating on the first base side, the third base side or behind home plate, and season ticket holders have the option of reserving their current seats for the playoffs.
Individual game playoff tickets will become available once the playoff schedule is set. Individual game box seat tickets are $15, fans save $5 per seat per game by purchasing the playoff strip.
If Bowie finishes second in the division, the first game at Prince George's Stadium would be played Wednesday, Sep. 5 and the second game would be held Thursday, Sep. 6. If the Baysox make the Eastern League Championship, they would host the first two games on Monday, Sep. 10 and Tuesday, Sep. 11.
If the Baysox finish in first place in the Western Division, they would play the third game of series at home Friday, Sep. 7. If necessary, the fourth game in the series would be played Saturday, Sep. 8, and the fifth game would be played in Bowie on Sunday, Sep. 9.
If the Baysox do not play four home games in the playoffs, fans can use the value of the tickets for unplayed games toward 2013 ticket plans or Baysox Bucks. Baysox Bucks can be used during the 2013 season to purchase individual game tickets or concessions and merchandise inside the stadium.
Unused individual game Baysox tickets, Fielder's Choice and Flex Pack vouchers from the 2012 regular season are not redeemable for playoff tickets.
Baysox Baseball – We'll Knock Your 'Sox Off. The Baysox 20th season is winding down. Don't miss your chance to celebrate this milestone with the team. Parking is free at every Baysox home game and tickets are available at www.baysox.com, or by calling the Baysox box office at (301) 464-4865.