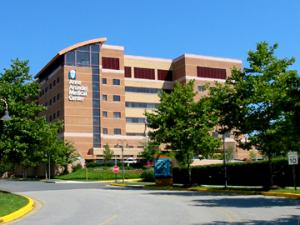 Anne Arundel Diagnostics Imaging (AADI), a subsidiary of Anne Arundel Medical Center (AAMC), has added a state-of-the-art MAGNETOM Skyra 3T Open Bore MRI (magnetic resonance imaging) system to boost image clarity, exam speed and patient comfort. It is the only 3T MRI machine in Anne Arundel County.
"With this new technology, we are seeing things that were much more difficult to identify. The advanced image quality will allow small anatomy to be seen much better, which is especially relevant in neurological and orthopedic issues. This enhancement may provide earlier detection of disease," said John Park, M.D., of AADI.
The new 3T MRI system will also be able to capture usable images despite slight movements of patients, such as young children and those not able to remain perfectly still due to medical conditions.
"The difference is like watching high-definition TV versus an old black and white screen—there is greater detail and more information, which improves diagnostic accuracy. These little details make the difference in the treatment plan for patients and helps with pre-surgical planning," adds Dr. Park. This MRI machine also features a new sophisticated wide design that makes it more comfortable, allowing patients a more relaxing experience.
Magnetic Resonance Imaging (MRI) exams have become one of the fastest growing types of medical diagnostic tests in the United States, due, in large part, to its ability to provide non-invasive diagnostic images of soft tissues, bone, fat, and muscles and to help in the detection and diagnosis of a variety of health conditions, including orthopedic injuries, breast cancer, neurological disorders, and cardiac diseases.
The 3T MRI is located at the AADI suite located on the first floor of the Sajak Pavilion, 2002 Medical Parkway.Appointments are scheduled Monday through Friday by calling 443-481-5000 or 1-888-909 XRAY (9729).