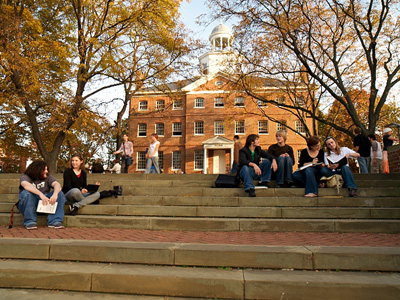 Throughout history, the role of professional artists has been primarily restricted to men. Women were not permitted into art schools in the United States until the turn of the 19th century, so women artists had little, if any, recognition. "Pushing the Line: American Women Printmakers," on view from August 24 to October 14 at St. John's College's Mitchell Gallery, sheds light on the work of women printmakers from the late 1800s to the 21st century.
The exhibition features more than 45 woodcuts, lithographs, engravings, silkscreens, etchings, and linoleum cuts that depict hardships caused by wars, the Great Depression, famines, and social mores that changed the lives of all Americans. As part of the opening reception, Exhibit Curator and Art Educator Lucinda Edinberg will lead a tour of the "Women Printmakers" exhibition followed by a hands-on workshop. Families are welcome to the opening reception, which will be held on September 9, from 3:30 to 5 p.m.
Over the past century, women printmakers have gained increased recognition, and many museums and organizations have dedicated exhibitions to these efforts, but their work continues to be lesser known than that of their male counterparts. This exhibition of works from the Syracuse University Art Collection adds to the growing appreciation for the skill and creativity of these female artistic pioneers.
For more information, call 410-626-2556 or visit www.stjohnscollege.edu/events.
Category: Entertainment, Events, LIFE IN THE AREA