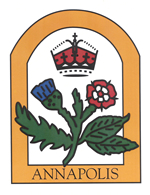 Annapolis Mayor Joshua J. Cohen announces a program that began in 2004 is now able to offer moderately priced dwelling units for sale to qualified residents.
In 2004, the City of Annapolis established the Moderately Priced Dwelling Unit (MPDU) program that requires a developer to set aside 12% of the units for sale in a new development at a price below the market rate. These units would be available to persons or families whose income qualifies for the discounted price and can qualify for a mortgage.
Because of the down turn in the housing market, no new developments were under construction until recently. Currently, there are three projects under construction and nine MPDUs are available for sale to those who qualify.
Two of these projects are located in Eastport. Sailors Quay, located at the corner of Bay Ridge Avenue and Washington Street, is a mixed-use project with both single family and townhomes. Two condominium units are available; both have two-bedrooms and one bath and are priced at $216,801. Boucher Place is also a mixed-use project with both single family and townhomes located on Boucher Avenue near President Street. These four town homes have two bedrooms, one bath, and a 1-car garage. The price is also $216,801.
Uptown at Murray Hill is located on West Street between Southgate and Monticello Avenues. There are three townhomes with three bedrooms and two baths priced at $252,030.
To qualify for the program, an individual or household must have an income that is 100% or less than the median family income (based on household size for the Baltimore region – go to http://bit.ly/OkW1Xq to see the breakdown), not own a home, and be a City resident or employed within the City limits for at least the past twelve months. Teachers or staff members employed in a school that is included in the Annapolis Senior High School district and employees of the City of Annapolis also qualify to participate regardless of where they currently live.
After purchase, the owner of an MPDU must live in the unit as their primary residence or they must sell it to another MPDU eligible individual.
For more information or to get an application, please go to the City's website. The application should be submitted to Arundel Community Development Services, Inc. (ACDS), 2666 Riva Road, Suite 210, Annapolis MD 21401, 410-263-7600.