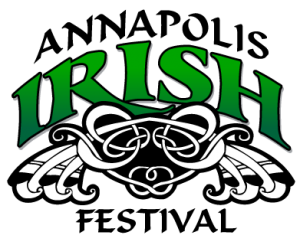 Festival Director Eddie McGowan, still glowing in the aftermath of another successful Irish Festival on July 14, announced that the 2012 Festival is donating $30,000 to local charities. "The Annapolis Irish Festival has established itself as an Annapolis Tradition and we are pleased to give back to the community that has embraced us," said McGowan. "We know it's been a tough year for non-profits and we are proud to be able to contribute to several local charities whose good work benefits us all"
Eddie McGowan and Ray Murphy will present checks to three of the 2012 non-profits during The Rovers 7PM performance at the Parole Towne Center Friday Night Concert Series; Hospice of the Chesapeake, Wellness House of Annapolis and Chesapeake Bay Trust.
Both McGowan and Murphy are members of Annapolis's favorite Celtic rock band, The Rovers, who will be perform Friday starting at 7pm.
The 2012 Annapolis Irish Festival took place at the Anne Arundel County Fairgrounds on the eve of July 13 and on July 14. A record breaking crowd of over 23,000 attended. For more info and pictures visit www.annapolisirishfestival.com.