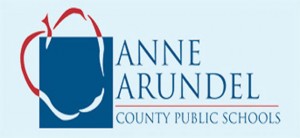 This fall, Kevin Garner, an eighth grade science teacher from Severn River Middle School in Arnold, Md., will return to his classroom with a deeper understanding of how to integrate real world science, technology, engineering and math (STEM) concepts into classroom instruction. This understanding comes as a result of his participation this summer in a highly-exclusive professional development opportunity offered by the Siemens Foundation, Discovery Education and the College Board.
Garner was one of only 50 educators from across the country selected to take part in the Siemens STEM Institute, a fellowship designed to help teachers better use STEM principles in their classrooms and in turn get their students excited about STEM education and careers. The Siemens STEM Institute is part of the Siemens STEM Academy, a premier online professional development community for STEM educators empowering and celebrating excellence in STEM education.
Garner and his colleagues spent the week of July 29-August 3 just outside of Washington, D.C., at the world headquarters of Discovery Communications – the parent company of the Discovery Channel, Science and Animal Planet – working with leading scientists, thought-leaders, personalities and innovators whose work across STEM disciplines shape and define the science world today.
Guest speakers, including Reed Timmer, Discovery Education's chief meteorologist, and Dr. Roosevelt Johnson, deputy associate administrator for education at NASA, along with field trips to leading institutions of STEM innovation, such as the White House and the National Museum of Natural History, introduced the fellows to real-world STEM applications and provided opportunities for networking and collaboration with peers from across the nation.
The goal of the Siemens STEM Institute is to create a group of STEM ambassadors who can take what they learned this summer back into their classrooms and become key influencers in their schools and communities. The Siemens STEM Institute specifically sought applicants who want to become STEM leaders and help change the way STEM subjects are taught in American classrooms.
The program was offered at no cost to participating teachers.