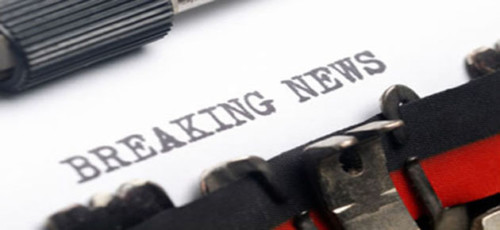 UPDATE: From the Anne Arundel County Police Department:
On July 6, 2012, at approximately 10:42 a.m., officers from Eastern District responded to the 60 block unit of Robinson Landing in Severna Park, Maryland, for an indecent exposure call.  Witnesses reported seeing an adult male, without any clothing on, acting in an irrational manner and igniting an unknown substance in the street near this location.  When officers arrived, the subject fled on foot and barricaded himself in his home.

The Police Department's Conflict Negotiation Team and Special Operations Section were dispatched.  Citizens in the surrounding area were asked to stay in their homes.  Negotiators established communication with the subject by telephone.  After a short period of negotiation, the suspect agreed to exit the front door of his home and was subsequently taken into custody and transported to BWMC for evaluation.
The Anne Arundel County Police Department has deployed its SWAT team to Severna Park. The initial call came into authorities as a "fireworks complaint." When officers arrived, it was determined that it was a barricade situation.
Details are developing and there is no word of any injuries. The incident is in the area of Robinson Road and Jerrard* Avenue.
* Jerrard Avenue is not shown on maps, however, reports from readers in the area are indicating this is just off Ritchie Highway near the Starbucks and Goskas Liquors.
Category: Breaking News, Crime News, NEWS