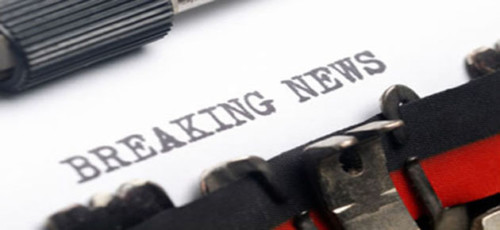 UPDATE: At this time, Prescott has not been charged and is being held and evaluated at Anne Arundel Medical Center in Annapolis.
UPDATE: The Prince Georges County Police Department have released a photo of the weapons siezed via their Twitter account:
Thwarted terror threat, picture of weapons twitter.com/PGPDNews/statu…

— PGPDNEWS (@PGPDNews) July 27, 2012
UPDATE:  Neil E. Prescott, 28, of Crofton was arrested after referring to himself as "a Joker" and threatened to shoot people. Prescott was quoted as saying "I'm a joker, I'm going to load my guns and blow someone up." Prescott was referring to Pitney Bowes, his former employer. He was terminated last week and was disgruntled and phoned in the threat to the company. When he was arrested in Crofton, police seized more than 20 guns, including assault rifles and handguns, and more than 400 rounds of ammunition.
According to the Maryland Judiciary, Prescott has had no prior run-ins with the legal system-not even a traffic violation. 
Authorities in Prince George's and Anne Arundel counties have foiled what they believe would have been a mass shooting in the style of the one that killed 12 people in a Denver-area movie theater, police sources tell ABC 7 News.

Law enforcement sources tell ABC 7's Brad Bell that the suspect, who has yet to be identified, was arrested in Crofton on Thursday night. According to officials, the man was facing termination from his job in Prince George's County.

Authorities say they found an "arsenal" of weapons in his home at the time of his arrest and that he had made threats directed toward his employer.

On July 20, a man shot more than 70 people inside an Aurora, Colo. movie theater during a midnight screening of The Dark Knight Rises. The accused shooter, James Holmes, will be formally charged in connection with the shooting next week.

This is a breaking story. Check back for updates.

ABC 7's Brad Bell contributed to this story.
Category: Breaking News, Crime News, NEWS