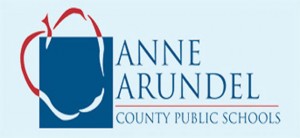 When her children started attending classes at Nantucket Elementary School, Ambareen Jafri immediately took note of the diversity among students, especially the number of students from Indian and Pakistani families. When the school expressed a need for someone to be a translator for those students and their families, Jafri, who speaks Urdu, jumped at the chance.
Four years later, she has built an incredible legacy of service to Nantucket and Anne Arundel County Public Schools. Her contributions were recognized on the state level Friday night when she was named the statewide winner of the Maryland Parent Involvement Matters Award. Jafri beat out a field of 23 other candidates for the award, and became the second AACPS parent in three years to win it. Annapolis' Jeff Macris, who won the award in 2010, was on hand Friday night to celebrate with Jafri.
"As our school system continues to become more diverse, we look to our parents to help us with cultural proficiency that can't be found in textbooks," Nantucket Elementary Principal Diana Strohecker said. "Mrs. Jafri is one such parent who helps Nantucket and our school system to understand how to embrace the beauties of our increasing number of families from Central Asia. Her tireless efforts have helped to bridge communication between schools and families. Through her work we are not only better able to respect and embrace various cultures but to celebrate what they bring to American life for children."
Jafri said the award is not one for her, but one that symbolizes the hard work that many put in to make great things happen for children.
"I am so humbled to receive such a high honor," she told the crowd Friday night. "I would like to thank Dr. Strohecker and (Nantucket ESOL teacher) Sarah Daniels for all of their encouragement over the years. I feel truly blessed to get the opportunity to work with central office staff, other parents, and the wonderful staff, parents, and students at Nantucket Elementary School."
Nominees were judged on their contributions and impact in five areas: communication, volunteering, learning, decision-making, and community collaboration. In addition to her work at Nantucket, Jafri has been a member of the AACPS Parent Involvement Advisory Council for three years and the chair for the past two years. She also represents PIAC on the Countywide CAC.
"We are simply blessed to have her in our school system," Superintendent Kevin Maxwell said.
Along with the award, Jafri will receive a $500 gift card to Target. The Maryland Parent Involvement Matters Award is the only one of its kind in the nation. This is the fifth year the award has been handed out.
Source: AACPS