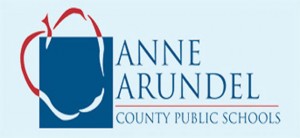 The Board of Education of Anne Arundel County is scheduled to vote on two redistricting plans at its next meeting, scheduled for Wednesday, April 18, 2012, in Annapolis.
The Board has held a public hearing on Superintendent Kevin M. Maxwell's recommended plan to redistrict Central, Davidsonville, and Mayo Elementary schools in order to reduce overcrowding at Central Elementary and more effectively use space at Davidsonville and Mayo elementaries. Also before the Board is a proposal by a developer to redistrict the Enclave of Reidel Pond, an undeveloped property in Crofton, from Nantucket Elementary to Crofton Meadows Elementary and from Crofton Middle to Arundel Middle.
Dr. Maxwell's recommendation with regard to Central, Davidsonville, and Mayo elementary schools is identical to that arrived at by a community panel made up of parents and community members that studied the options available. It calls for:
redistricting from Central Elementary to Mayo Elementary students living along Muddy Creek Road down to and including Wolfe's Reserve and those students living on Fiddlers Hill Road, as well as those students living east of Muddy Creek Road and south of Central Avenue as it extends to the current boundary with Mayo Elementary, including those living in River Club Estates and along Camp Letts Road.
redistricting from Central Elementary to Davidsonville Elementary all students living in the communities of Waterford, Annapolis Landing, and Berkshire, as well as any student living along the south side of Riva Road within this proposed boundary who may not live in one of these communities.
an optional grandfathering of rising fifth-graders (current fourth-graders) at Central Elementary.
The Enclave at Reidel Pond is a 182-unit planned residential subdivision located in Crofton. As currently designed, the project calls for age-restricted (55 and older) homes, but the developer is pursuing converting it to non-age restricted. The requested redistricting action will shift the school attendance areas from schools considered "closed" pursuant to the County's Adequate Public Facilities Ordinance to schools considered "open," thus allowing the development to go forward as non-age restricted.
Board policy calls for the Board to reach a decision on redistricting no later than April 30, 2012. The April 18 meeting begins at 10 a.m. in the Board Room at the Parham Building, located at 2644 Riva Road in Annapolis.
Source: AACPS