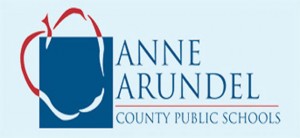 The Board of Education of Anne Arundel County on April 18, 2012, approved two redistricting plans, one of which would shift students at Central, Mayo, and Davidsonville elementary schools another which impacts a currently undeveloped community.
By a 7-0 vote, the Board approved a plan that calls for:
redistricting from Central Elementary to Mayo Elementary students living along Muddy Creek Road down to and including Wolfe's Reserve and those students living on Fiddlers Hill Road, as well as those students living east of Muddy Creek Road and south of Central Avenue as it extends to the current boundary with Mayo Elementary, including those living in River Club Estates and along Camp Letts Road.
redistricting from Central Elementary to Davidsonville Elementary all students living in the communities of Waterford, Annapolis Landing, and Berkshire, as well as any student living along the south side of Riva Road within this proposed boundary who may not live in one of these communities.
an optional grandfathering of rising fifth-graders (current fourth- graders) at Central Elementary.
Changes in the school boundaries that will apply to The Enclave at Reidel Pond, a 182-unit planned residential subdivision to be located in
Crofton, move the community from Nantucket Elementary to Crofton Meadows Elementary and from Crofton Middle to Arundel Middle.
The Board's action, also approved by a 7-0 vote, shifted the school attendance areas from schools considered "closed" pursuant to the County's Adequate Public Facilities Ordinance to schools considered "open," thus allowing the development to go forward as non-age restricted. Board members Kevin Jackson and Solon Webb were absent from the meeting.
Both plans will go into effect for the 2012-2013 school year, though houses in the Enclave at Reidel Pond will not be constructed for several years.
Source: AACPS
Related articles