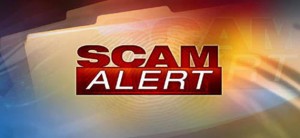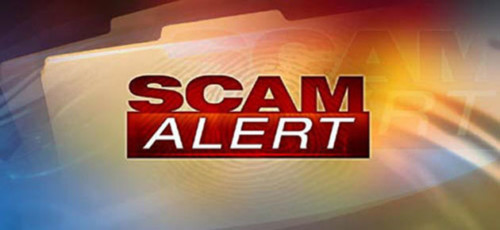 The Anne Arundel County Police Department would like to make its citizens aware of safety tips to avoid becoming a victim to criminal activity and scams with the spring season on the horizon.
Since March 5, 2012, the Southern District has been investigating a series of sporadic, daytime burglaries taking place in areas such as Lothian, Harwood, Shady Side, Dunkirk and Tracys Landing. In most cases, sheds and garages, which were left unsecured, were targeted by suspect(s), who targeted power tools and lawn equipment from those structures. No suspect information has been developed at this time.
Additionally, in recent years, the Anne Arundel County Police Department was made aware of incidents involving individuals who failed to perform contracted work and incidents where individuals claimed to work for utility companies to gain access to homes.
The public is encouraged to follow the following guidelines and safety tips:
CONTRACTUAL WORK:
Get at least three estimates from at least three different contractors. Check and verify all references supplied by the contractor. Shop around!
Check to see if the contractor is licensed in the State of Maryland and/or locally.
Know the difference between proposals (estimated costs) and contracts (specified costs) and ask for a written warranty or guarantee with your contract
Be sure the contract describes the service(s) to be performed, lists the materials to be used and includes a starting and expected completion date.
Be cautious of companies that require advanced payments.
Contact the Better Business Bureau to file a complaint for the non-delivery of services or check with them ahead of time to see if there were prior complaints.
File a consumer complaint with the Maryland Attorney General Consumer Protection Division for the non-delivery of services.
UTILITY WORKER SCAMS:
Deception burglars often work in pairs and target the elderly. Check on your neighbors if you observe workers at their residence.
Be suspicious of utility workers who arrive unannounced, have unmarked vehicles and insist on performing work inside your home.
Request identification first and call to confirm that the company has workers in the area and that the specified type of work would actually need to be conducted inside of the home.
When someone insists on entering your home or acts in a suspicious manner, immediately call the police department to investigate.
If something sounds too good to be true, it probably is!
PROPERTY SAFETY:
Secure all lawn and household power equipment, bikes and ATV's in locked sheds or garages. Also, consider running a chain through items as this is a deterrent to thieves attempting to act quickly.
Engrave your valuables and record the model and serial numbers from your property.
While working in your yard, keep your home, shed and/or garage locked and a have your keys handy as opportunistic thieves will take advantage of distracted homeowners.
Keep windows and patio doors locked.
Consider installing motion sensor lighting.
Report suspicious activity such as vehicles and individuals who may seem out of place
Be a good witness by providing a detailed description of suspicious subjects in the area along with their vehicle, tag number and direction of travel if possible
Source: AACoPD
Category: NEWS