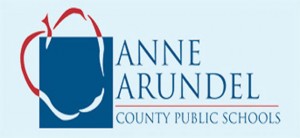 Nick Lefavor, a junior at Old Mill High School, was elected by members of the Chesapeake Regional Association of Student Councils today to be the 2012-2013 student member of the Anne Arundel County Board of Education (SMOB).
Approximately 230 students attended today's election at South River High School, and 210 students cast votes. Jake Ritterpusch of Chesapeake High School and Sean Cooley of Severna Park High School were the other finalists for the position.
Lefavor's name will be forwarded to Governor Martin O'Malley, who must make the formal appointment. Lefavor would be the fourth Old Mill High School student to serve on the Board, and the first since Brittany Walker in 2006-2007. He would succeed current student member Jillian Buck of South River High School, whose one-year term expires in June.
"All the hard work has paid off," Lefavor said. "I can't wait to finally make the difference I know I can."
Upon appointment, Lefavor will become the 39th student member of the Board. Students have held a seat on the Board since 1974, when Andover High School's Jeffrey Robinson served in an advisory capacity. Anne Arundel's student member has had full voting rights since 1975, and is the only member of a local school board in the nation to have that status.
If appointed, Lefavor would assume his seat on July 1.
Source: AACPS
Related articles