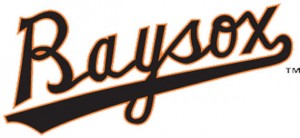 The Bowie Baysox have adopted a No Smoking policy at Prince George's Stadium that will take effect immediately in an effort to create a more healthy and pleasant environment at the ballpark. Smoking will no longer be permitted at the end of the third base concourse.
While smoking will be restricted inside the stadium, smoking will be permitted in specified areas outside of the front gates. Fans leaving the stadium will have the opportunity to re-enter with a valid game ticket.
Baysox General Manager Brian Shallcross believes restricting smoking inside the stadium will provide a better experience for families attending games. "In an effort to enhance the healthy and comfortable experience for fans of all ages, we are making this shift in policy," Shallcross said.
Baysox Baseball – We'll Knock Your 'Sox Off. The Baysox open their 20th season at Prince George's Stadium Thursday, April 5 against the Harrisburg Senators at 7:05 p.m. To keep up with Baysox news during the offseason, follow the Baysox on Facebook at www.facebook.com/BowieBaysox or visit www.baysox.com.
Related articles