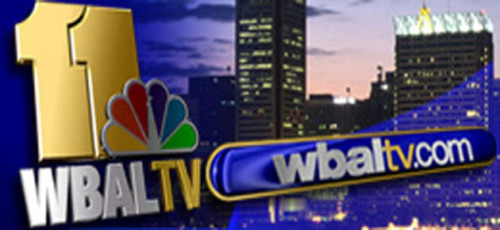 Cattle Prod Found In BWI Passenger's Carry-On. A Delaware man has been accused of stashing a compact cattle prod in his carry-on luggage at BWI.The Transportation Security Administration said checkpoint officers at Baltimore-Washington International Thurgood Marshall Airport discovered the prod in the carry-on luggage of a passenger bound for Albany, N.Y., on Tuesday.
Maroon 5, Wiz Khalifa To Headline Preakness. Organizers of the annual Preakness announced Friday that Grammy Award-winning band Maroon 5 and rapper Wiz Khalifa will headline this year's InfieldFest.The 137th Preakness is set for May 19.Maroon 5 won a Grammy for best new artist in 2005, and they're currently up for an award this year for their song "Moves Like Jagger" with Christina Aguilera. Lead vocalist Adam Levine and Aguilera are coaches on the popular NBC show "The Voice." Maroon 5 is one of the world's most popular bands, having sold more than 15 million albums worldwide.
10-4, Over & Out: Police Drop 10 Code System.  Maryland State Police has abolished the use of the "10 code" system and now uses what it called Common Language Protocol. Historically, 10 codes were used to describe common phrases used by law enforcement. The codes were intended to shorten voice communication on the radio.But police departments, even those in neighboring districts, have developed different codes to communicate the scenarios they encounter. State police said Common Language Protocol is expected to improve communication and reduce confusion, especially during multijurisdiction incidents or anytime different agencies are required to communicate on the radio.
Mid-Atlantic Wind Farms Take Step Forward. The feds have cleared a major hurdle for the development of wind power energy off the coast of Ocean City.U.S. Interior Secretary Ken Salazar made the announcement Thursday, according to 11 News reporter David Collins. Ten nautical miles off the coast of Ocean City is considered a sweet spot for harnessing wind energy. A just-released federal study – by the Federal Bureau of Ocean Energy Management — found no significant environmental or socio-economic impact.