The Naptown barBAYq Contest and Music Festival, held at the Anne Arundel County Fairgrounds in Crownsville on May 4th and 5th, 2012, is a family affair and will feature food, libations, continuous live music from two stages, activities for all ages, arts and crafts vendors, and cooking demonstrations.
"We're doing it for the kids," says Don Chomas, Festival Director. "Profits made from the Festival will go to the Pediatric Emergency Inpatient Department at the Anne Arundel Medical Center and the Boys & Girls Clubs of Annapolis & Anne Arundel County Summer Camp Scholarship Program", says Chomas. "Our vision is to assist youth today so they can make a difference tomorrow. It is highly appropriate that we have selected these great local benefactors".
Forty Eight professional barbeque teams from hundreds of miles around will be competing for cash prizes and the title of the best barbeque in Maryland. The contest is sanctioned by the Kansas City Barbeque Society (KCBS) which will oversee fair and unbiased judging. Returning teams from last year include Jacked Up BBQ, Branded 72 and Deguello BBQ.
Twenty five regional and local bands will pack two stages, including Annapolis' own Rovers, The Crimestoppers from Washington, DC, Scattered Leaves from southern Maryland, and the Brass Quintet from the Londontowne Symphony Orchestra.
The KIDS KORRAL will feature free entertainment for the little ones including a Moon Bounce, face painting, arts and crafts, balloons, free carnival games and prizes.
Admission is $5 for adults, children 12 years or younger are free. For more information about the event and the Parole Rotary Foundation, please visit www.barBAYq.com, Naptown barBAYq on Facebook, follow on Twitter @barBAYq, or on YouTube.  Information will be updated frequently. For more information about the Festival or to become a vendor, contact Don Chomas, Festival Director at 240-432-3903 or [email protected].
You won't want to miss the 2012 Naptown barBAYq Contest and Music Festival. Support us as we "do it for the kids." The Naptown barBAYq Contest & Music Festival is hosted by the Parole Rotary Foundation, the 501(c)3 entity of the Parole Rotary Club and staffed by members of the Parole Rotary Club of Annapolis.
About The Sponsors
Sponsors to date include Katcef (Budweiser), Fordham and Dominion Breweries, WRNR Radio, Bay Weekly, First Citizens Bank, Heartland Payment Systems, CNR Insurance, and Chomas-Rifkin Group at Morgan Stanley Smith Barney. Richard Smith, sponsoring admission for our wounded warriors to attend the Festival.
Bill Fine, Sponsorship Director, says, "Sponsors help defray the costs of running such a large and complicated Festival. Sponsors receive special promotional opportunities through our marketing and public relations efforts. Sponsorship opportunities are still available. Contact Bill Fine at 410 493-8467 or [email protected].
About the AAMC Pediatrics Center
Funds received by the Hospital will help support the new pediatric emergency and inpatient suite which was carefully designed with young patients in mind. Bright, beautiful and fun, this dedicated unit will help our young patients feel right at home in a comforting, child-focused and reassuring environment. Children love the nautical theme and a re-creation of downtown Annapolis.
"Our goal is to provide comprehensive, high-quality pediatric care that respects every child's developmental, social, and emotional needs," Megan Siegel, Child Life Specialist, said. "All of our pediatric health care professionals work closely together as a team."
About the Boys & Girls Clubs of Annapolis & Anne Arundel County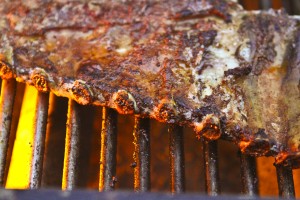 Funds received by the Boys & Girls Clubs of Annapolis & Anne Arundel County (BGCAA) will be used to send young people to summer camp. The BGCAA offers youth from the ages of five to eighteen with guidance-oriented character development programs conducted by trained, professional staff. Clubs reach out to kids who cannot afford, or may lack access to, other community programs. The Clubs are open every day after school and during the summer, when kids have free time and need positive, productive outlets. Dues average $20 per school year and less than $200 for a seven week summer camp.
BGCAA's six Clubs serve more than 2,400 youth each year. From nutrition programs and hot meals that help keep kids healthy to educational initiatives that enhance their performance in school to character-building efforts that instill the importance of community service, BGCAA continues its mission of preparing the next generation for success.
BGCAA is part of the Boys & Girls Clubs of America Movement which has provided hope and opportunity to those who need it most for more than 100 years. Boys & Girls Clubs are a safe place to learn and grow – all while having fun. It is the place where great futures are started each and every day. Learn more at www.BGCAA.org
About the Kansas City Barbeque Society
The Kansas City Barbeque Society, formed in 1986, is a nonprofit organization with a mission to celebrate, teach, preserve, and promote barbeque as a culinary technique, sport and art form. Their goal is to have barbeque recognized as America's Cuisine. KCBS is the world's largest organization of barbeque and grilling enthusiasts with over 14,000 members worldwide.
About Rotary
Rotary is a worldwide network of inspired individuals who translate their passions into relevant social causes to change lives in communities. Made up of over 34,000 Rotary clubs around the world, Rotary International forms a global network of business, professional, and community leaders who volunteer their time and talents to serve communities locally and around the world – and form strong, lasting friendships in the process.
Rotary's motto, Service Above Self, exemplifies the humanitarian spirit of the 1.2 million Rotarians worldwide.